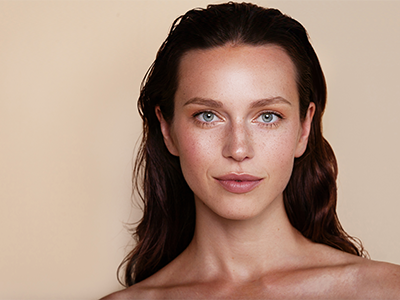 Your skin is subjected daily to the rigors of its environment (pollution, cold, wind, sun, etc.). To protect it, there is only one simple and effective solution: HYDRATION. This daily gesture is very important for the health and protection of your skin. Hydration helps nourish the skin, soothe it and protect it from premature aging.
The skin is mainly made up of water. It is fragile and easily dehydrated. Skin that lacks water loses its radiance. The effects of a lack of hydration can be identified by a dull complexion but also by a dryness of the epidermis. This dryness results in tightness, itching, and irritation. To avoid them, consider moisturizing your face during your beauty ritual with a suitable treatment. The hydration of the skin aims to restore beauty to the epidermis by helping it to restore its protective barrier.
Hydration is an ESSENTIAL step to keep skin in good health and maintain its suppleness, softness, elasticity and radiance.
Your moisturizer is the shield against external aggressions. Apply, morning and evening, a moisturizer adapted to the nature of your skin after having cleaned it perfectly. To meet the needs of each type of skin, Clairjoie has developed specific ranges of care.
Your skin is rather combination to oily, has imperfections and lacks radiance
Prefer a fluid cream that reduces shine, with Clairjoie Organic Mandarin-Lemon Purity Cream.
This hydrating treatment with a fluid texture is mattifying and purifying thanks to the action of purifying and tonic mandarin and lemon essential oils. It helps prevent the appearance of skin imperfections. The Organic Honey present in the composition of this cream is moisturizing and repairing for the epidermis. The skin is clear and fresh.
Your skin is dry, sensitive and feels tight
Bet on a treatment composed of nourishing active ingredients by choosing Clairjoie organic cocoa-jojoba Comfort cream.
This cream with a melting texture is ideal for nourishing dry skin. Nutritious and protective cocoa combines with ultra hydrating jojoba to quench their thirst and provide them with comfort. Shea butter brings comfort, softness and repair to the epidermis.
Your skin is sensitive, reactive, has skin redness
Use a treatment rich in soothing active ingredients such as  Soin Sentinel® for sensitive skin
Composed of repairing and regenerating argan oil, protective shea butter, and soothing and balancing mandarin essential oil, this treatment revives sensitive, dry and fragile skin. The skin is protected from the rigors of time, the environment and stress and feels soft.
Your skin is dull, lacks radiance and shows the first signs of aging
Opt for the Sublime Éclat Clairjoie cream.
This treatment is formulated with anti-oxidant active ingredients such as green tea, which helps the skin to fight against external aggressions, white rice enriched in proteins with rehydrating and regenerating properties, and a lotus extract with tonic and anti-aging properties. The Sublime Éclat Cream provides the skin with its protective action to retain its radiance and youthfulness.
Your skin lacks firmness and is marked by time
Choose the certified organic anti-aging Fermeté Opérance® Clairjoie cream.
The Opérance® firming Cream is a complete anti-aging treatment. Formulated with organic rosehip oil rich in retinol and essential fatty acids, very moisturizing jojoba oil and marshmallow floral water with softening and soothing properties, this treatment visibly improves the appearance of the skin, while helping to preserve its youthfulness. An extract of marine origin with efficacy proven by clinical tests improves skin elasticity, fine lines and wrinkles are smoothed.
Your skin is marked by the signs of aging, it is dry/or very dry
Use the certified organic Divines Années® Clairjoie anti-aging cream
This treatment intensely hydrates the epidermis and prevents skin aging thanks to regenerating and repairing organic argan oil, Barbary fig oil, a precious and very nourishing anti-aging active ingredient, and floral water from rose recognized for its anti-wrinkle effects. A marine active ingredient with a tightening and smoothing effect proven by clinical tests completes its formulation. Perfectly hydrated, the skin is regenerated, toned and smoother.
How to properly apply your moisturizer
Good hydration is the key to soft, supple and radiant skin. Make sure to apply your moisturizer correctly and regularly to optimize its effectiveness and its effects on the skin. All you need to do is drop a dab of cream on your face, starting the application from the cheeks, avoiding the eye area. Then, go up towards the outside of the face. Accompany your moisturizer with a gentle massage to increase its effects. Finally, finish with the areas of the forehead, nose and chin, called the T zone, which requires less hydration. The applied cream should be completely absorbed by the skin. Complete the effects by drinking 1.5 liters of water per day for perfectly hydrated skin.