With the arrival of Spring we all dream of a beautiful complexion.
As the days lengthen, we want to spend less time on the makeup.
What if we told you that with simple gestures it is not so difficult to have a luminous complexion?
Radiant skin passes 50% by skincare and 50% by make-up tips.
Here are 3 steps to follow carefully:
Cleansing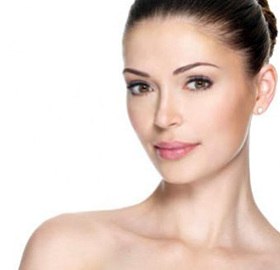 We can never say it enough: it is essential to have an ultra meticulous makeup removal routine.
Choose water, milk or oil according to your habits and then rinse well with water.
Never skip this step.
No excuse accepted !
Hydration
After removing make-up, but also in the morning, apply a serum plus a treatment adapted to your skin type.
Do not hesitate to make a skin diagnosis in institute to know your skin type well.
The serum step is important because it helps lock in hydration and slow down evaporation throughout the day.
A brighter complexion
Nothing worse than a dull complexion lacking radiance.
With a light massage when applying a cream, the micro circulation is reactivated. Do not forget to exfoliate your face 2 to 3 times a week.
For makeup, we work on 3 areas:
Skin glow
No need to use to much make up. A natural effect will look best.
The foundation should allow you to guess the skin texture without neglecting the coverage
For the blush, work the rounded shape of the cheekbone with creamy textures that you apply with your finger.
The eye contour
Make disappear your tired look by working the eye area.
Apply a concealer that instantly rekindles the radiance. It is applied with a finger or a flat brush to blend the material. To open the eyes, we work with a lengthening mascara by stretching the material over the outer corner of the eye. Also use golden and creamy eyeshadows to gently illuminate.
The lips
A veil of pink on the lips contributes to the radiance.
Whether as a balm, gloss, lacquer or classic lipstick version, you never go out without a hint of pink to plump your lips.
With these tips your skin will be sure to be radiant!