Who says a change of season also means a change of routine for the hair!
Because your hair too needs attention. With a few simple gestures, give your hair a boost..
Let's go to the hairdresser!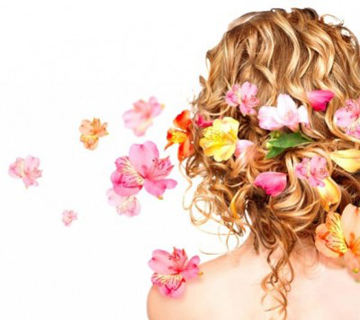 Are you going to tell us you don't want to cut your hair?
It is to promote growth
There is nothing better to repair hair than cutting the ends, removing all the damaged parts. They will grow back better and look healthier.
If you love going to the hairdresser, spring is the perfect season !
Change your hairstyle, go for bangs, trim your hair... Have fun !
Go easy on the colorations because we know they damage the hair. (Unless they are thin in which case they will give density to your hair)
And for fans of long hair, do not hesitate to experiment with braiding: it is the big trend again this year: African braid, fish braid, there is something for everyone
Do not hesitate to watch video tutorials to help you braid your hair.
In the shower
The shampoo step is one of the most important. Do not neglect it and especially buy products that correspond to your type of hair: oily, fine, curly, dry. Avoid washing your hair every day, even if it get greasy quickly. In these cases, opt for a dry shampoo the next day. Also remember to brush your hair before going in the shower to remove any product residue and sanitize it.
Apply a dab of shampoo to the root and massage. It is not necessary to apply it on the lengths because by rinsing your hair the shampoo will flow on it enough to clean it..
Don't skip the care step. Again, choose it according to the nature of your hair.
If your hair has a tendency to regrease, choose a light and suitable conditioner, for example based on green clay. If your hair is very dry, opt for a mask based on shea butter and leave it on as much as possible.
You can also, if your hair is very dry, carry out oil baths all night before washing it. This deep treatment will really provide great hydration.
After shower
When you get out of the shower, wring out your hair in a towel but do not rub it..
Simply soak up the excess water, the best with sunny days is to let them dry naturally.
In this case apply a dab of leave-in treatment to the ends
If you are adept at brushing or straightening, apply a thermo-protective treatment that will form a barrier against the heat.
For sure you will have beautifull hair!