The Geste Beau-plaisir® range comforts your skin with organic active ingredients and makes you feel deliciously beautiful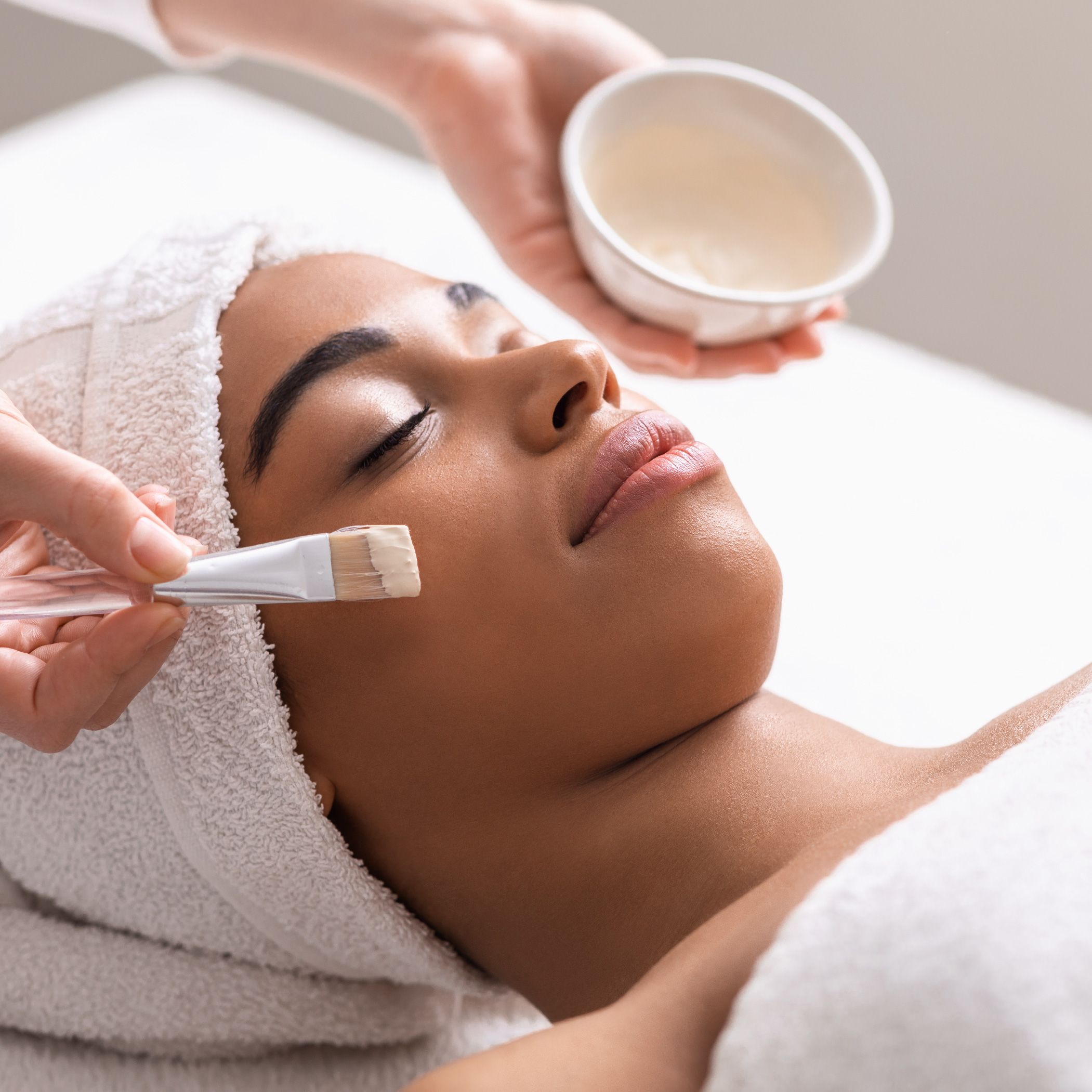 Our organic brand for beauty salons offers natural and effective facial treatments.
These treatments performed by your beautician constitute a real beauty break.
Depending on the result you expect, your beautician will help you choose from our organic facial care range.
---
The Gestes Beau-Plaisir® Gare gourmet treatments adapted to each skin type:
Organic lemon to purify oily skin
Organic Vanilla to balance combination skin
Organic cocoa to nourish dry skin
These treatments consist of four steps: make-up removal, exfoliation, mask, application of a facial cream.
The textures of the products that are applied to you are smooth and their delicious scents are very pleasant.
Result: the pleasure of feeling your skin beautiful and radiant
All the beauty products used during these treatments are organic cosmetics containing at least 99% of ingredients of natural origin.
At the end of the treatment, you will benefit from the advice of your beautician to buy facial beauty products to continue the treatments at home.
The active ingredient for oily skin is organic lemon
Your skin is oily if it secretes too much sebum. It has a tendency to shine; and is prone to blemishes such as pimples or blackheads. The pores are often dilated. The lemon used in Clairjoie's care for oily skin comes from organic lemon essential oil. Lemon essential oil is obtained from the rind of the fruit. This is the reason why it is important that it be organic. Lemon is used in cosmetology for its astringent and antiseptic properties. It will therefore help oily skin to fight against the appearance of imperfections and to tighten the pores. Lemon also brightens the often blurred complexion of dull skin.
The gourmet lemon skin care products are:
Organic vanilla is the active ingredient for combination skin
The sweet and comforting scent of vanilla is a treat in itself, but it is for its purifying and moisturizing properties that vanilla - which is an orchid - is used to combination skin. Combination skin is characterized by dry areas: most often located on the cheeks and an oily area called the T-zone. This T-shaped zone of the face goes vertically from the forehead to the chin. Organic vanilla essential oil, more precisely called vanilla oleoresin, is obtained from organic vanilla from Madagascar.
Skincare products in the Vanilla Combination Skin range include:
Organic Cocoa butter quenches the thirst of dry skin
Cocoa butter is obtained from the beans of the Cocoa tree. This generous tree gives leaves, flowers and fruits throughout the year. The richness in lipids and antioxidant vitamin E of cocoa butter makes it an excellent ally to nourish and soften dry skin dehydrated by lack of lipid on their surface. This lack of lipids causes skin dryness because water is less retained. It should be noted that skin dryness promotes skin sensitivity and less protection of the skin against external aggressions.
The products in the Geste Beau-Plaisir® range which will restore a smile to dry skin are: