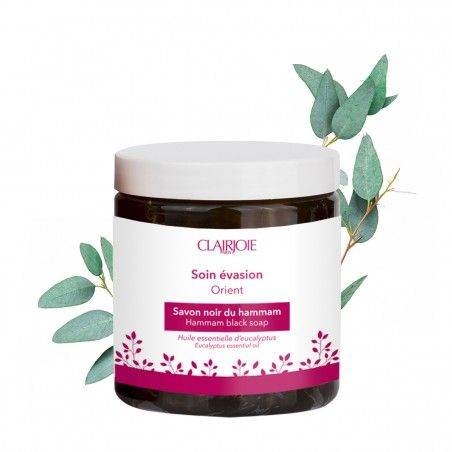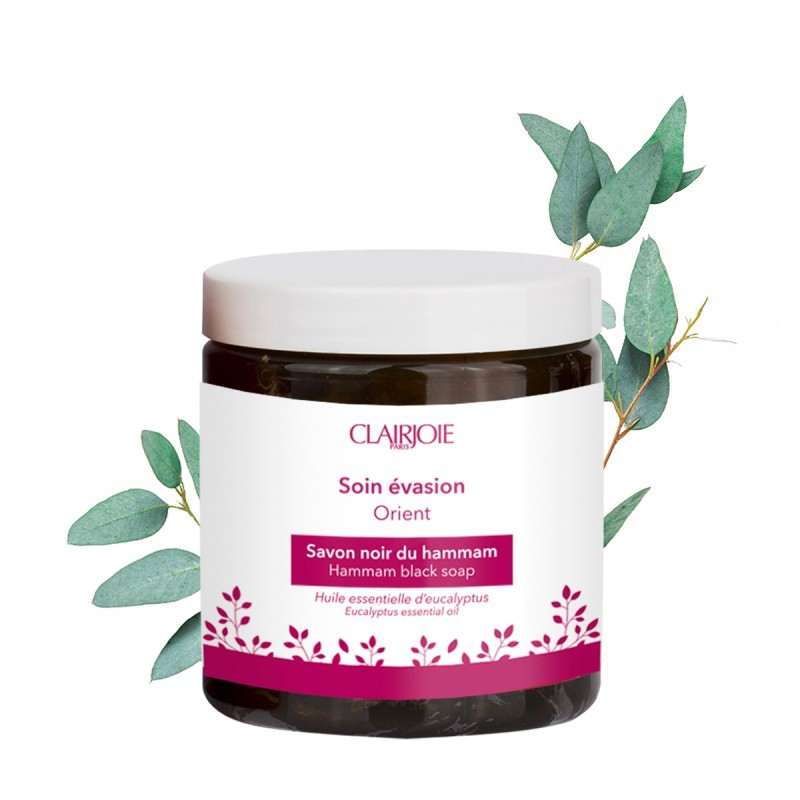 Body eucalyptus black soap
Black soap effectively helps the skin get rid of dead cells and toxins. The synergistic action of the black son and the Kessa glove activates blood circulation and helps to better oxygenate the skin. The black soap scrub with eucalyptus essential oil leaves the skin wonderfully soft, supple, refreshed and purified.
Natural cosmetics made in Morroco
PRODUCT DETAILS
Now!
Free standard delivery in France
for orders from 49€.
1 sample offered on demand for every order.  
1 additionnel sample every 50€.
WORLDWIDE SHIPPING




Capacity
250mL jar
Active Ingredients
Olive paste
Eucalyptus essential oil
Ingredient properties
Give your skin incredible softness with black soap with eucalyptus essential oil. An extraordinary exfoliant, black soap was the great beauty secret of Sultanas and Oriental queens.
Black soap is obtained by mixing olive paste and potash. It is very emollient and rich in nourishing and antioxidant vitamin E. Eucalyptus essential oil is known for its refreshing and antimicrobial properties.
Use
Apply the black soap to damp skin. Leave on for 10 minutes. Rinse. Moisten a Kessa glove then perform gentle scrubbing movements on the skin. Rinse thoroughly.
Precautions for use
Do not use on pregnant or breastfeeding women.
Composition
100% natural product
INCI: Aqua and Olea europaea fruit oil and Potassium hydroxide and Eucalyptus globulus leaf oil.
This cosmetic, like the entire Clairjoie range, is guaranteed paraben-free, phenoxyethanol-free, synthetic fragrance-free and synthetic dye-free.
In accordance with regulations, it has not been tested on animals.