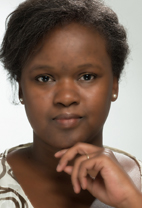 Ranked first in the entrance exam to HEC, Fatou Keita is also a graduate of this prestigious management institution.
Her academic curriculum also includes a Masters degree in Cosmetology.
At the head of the Clairjoie brand, which she founded in 2005, she decided to also pursue her medical practice. Passionate about cosmetics, the founder of Clairjoie loves formulating beauty products.
Her favorite creations are organic Yunnan verbena oil and organic chocolate flavor oil.
Fatou Keita is also co-founder of Keitas Systems