Clairjoie Paris has been manufacturing and distributing a wide range of organic and natural cosmetics since 2005. Clairjoie products are formulated and manufactured in France, in our Ecocert-approved laboratory located in Loire-Atlantique.
A rich production from beauty secrets from around the world, which is the result of 15 years of experience in the formulation and manufacture of natural and organic cosmetics. An organic certification that is just as demanding as it is a promise of seriousness to its customers.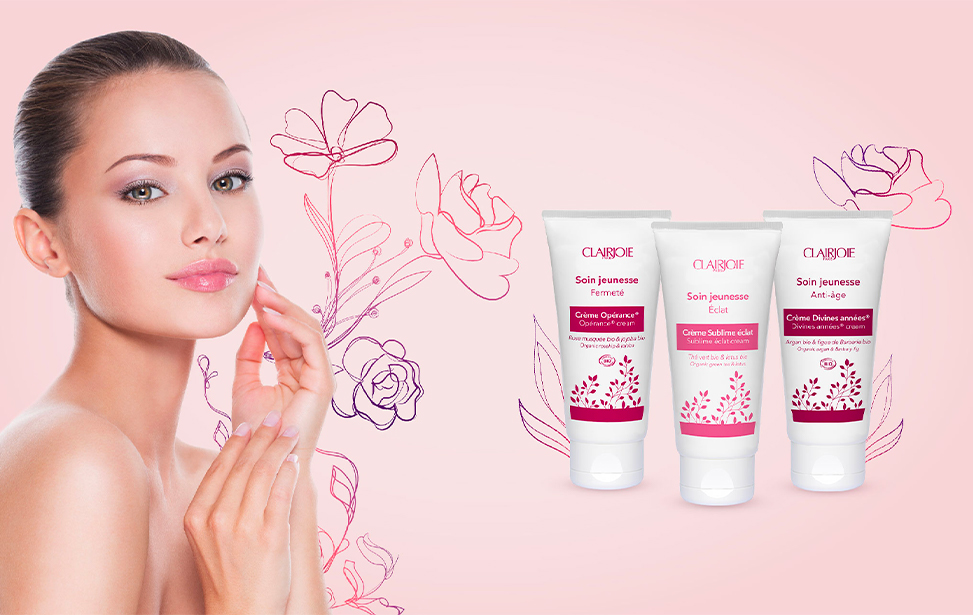 Respect for all and sustainability for DNA
Clairjoie's approach is based on sustainability. For us, success is a matter of time and built on respect. Our brand is committed to satisfying our customers because we are convinced that listening to them and ensuring their well-being, as well as that of our employees, are the guarantee of success. A brand that praises the beauty of women around the world and expresses it.
An effective formulation, which invites you to travel
Renowned for their wonderful smells, Clairjoie products offer the best of natural and organic cosmetics.
Each of our beauty products contains active ingredients and raw materials from five continents, selected for their incredible properties to satisfy natural and demanding beauty. Thanks to a wide range of face and body products - face creams, scrubs, anti-aging skincare, body care, gift boxes, etc. - Clairjoie meets all your needs.
Organic and natural cosmetics made in France
Clairjoie products are formulated in an ecological and organic approach and meet the Cosmébio specifications. Respect for the consumer is a priority for us. Information on our products is given in complete transparency and allows you to make your choice with maximum objectivity.
Thus, all the products presented on the site www.clairjoie.com contain between 97 and 100% ingredients of natural origin. Some of our products are subject to organic certification that is just as demanding as a promise of seriousness to our customers. These products contain at least 10% of ingredients from organic farming. In accordance with regulations, our cosmetics are not tested on animals.


Learn more about Clairjoie
Discover Clairjoie in Canada : www.clairjoie.ca