The organic orange tree and its flower in cosmetics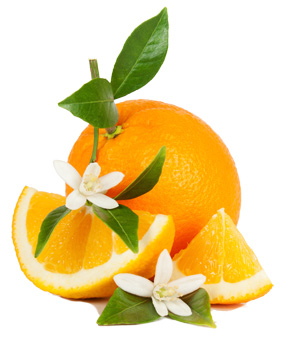 The orange tree, in addition to its fruit, is appreciated for the virtues of its leaves and flowers.

The bitter orange tree, also called sour orange or Seville orange tree, is a shrub with an average height of 10 m, originally from India and China.
The culinary uses of the fruit of this plant are of course diverse and well known. The fruit also yields an essential oil obtained from the zest.

In cosmetics, a few drops of bitter orange essential oil can be added to your shampoo to help normalize oily hair. Bitter orange essential oil can also be used by diluting a drop in your face cream to fight against seborrhea (oily skin). However, be careful not to expose yourself to the sun after applying this essential oil (as with any other citrus zest essential oil).
In cosmetics, it is mainly the leaves and flowers that are used.

The essential oil of bitter orange petitgrain (Oleum petitgrain) is obtained by distillation of the twigs and leaves of the bitter orange tree. It is incorporated into beauty products for tired and dull skin to help it regenerate.
The flowers of the bitter orange tree are small and white. With thick petals, they give off a very strong fragrance. The flowers give a rare and precious essential oil obtained either by enfleurage or by steam distillation.
The vector of enfleurage is fat. The essence thus obtained is also called neroli (Oleum neroli or Oleum aurantiflorum). Neroli is used in the composition of many perfumes, and many big names in French perfumery claim this essence.
Orange blossom water is a by-product of obtaining the essential oil.
This floral water is traditionally used for its soothing properties for the mind and its ability to promote the sleep in nervous people.

Used externally, it tones the skin and gives it radiance.
Clairjoie products containing orange blossom: